Finding a DJ For Your NJ Wedding Reception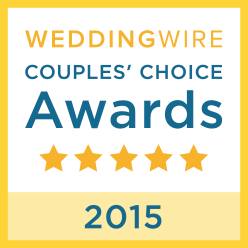 Next to the wedding ceremony, your wedding reception is the biggest part of your wedding day and aside from the food and drink, the most important part of your wedding reception is the music. In New Jersey, it has become very common to use a Disc Jockey (DJ) to provide the music and emcee at wedding receptions. Finding a DJ for your reception is probably going to be a bit more complicated and involves more decision making than you might think.
Gemini DJs is Here to Help
They are here to help by trying to go over some basic do's and don'ts in finding just the right DJ for your special day. They will go over how to choose the right DJ, what to expect and ask for from them, a little about the contract, and some common problems to look out for.
A DJ is not as large a presence and the sound is very different than a live band, but a good New Jersey DJ can really work a crowd and entertain your guests while they cost a lot less. An experienced wedding DJ can really make your reception special. DJs usually have an extensive library of music so they can take care of almost any requests, they cost a lot less and you're only dealing with one or sometimes two people, so your chances of something going wrong are minimized. Having said that, since you usually are only dealing with one person, if something does go wrong with that one person, or they have the wrong or a bad personality, you can end up with nobody or just a really long, really bad day. Bands and DJ's can both usually find a quick replacement if someone can't make it, but you can see the problem with both.
A good rule of thumb is to try and have a backup for either and that they will be available on fairly short-notice and that your band or DJ will try to call you in plenty of time if they run into trouble of any kind in making it to your reception. A phone call to your band or DJ one month and again one week before your wedding, to confirm everything is set, is always a good idea, this gives time to get your backup in place if you need to. This should just be a quick, friendly call, just to say hi and make sure all is still on track and to go over any last minute changes, requests or ideas.
Don't get overly concerned with problems or something going wrong though, just have fun planning you special day! Many of the problems with no-shows and bad equipment we discussed above will rarely occur if you do your homework and use due diligence in picking an experienced, professional band or DJ. But they can happen, and it's a really good idea to have some kind of a backup plan in place.
Finding the Right NJ DJ
Finding the right DJ is essential to having a great wedding reception, hire the wrong one and it can ruin your whole day! A bad DJ can actually turn your reception into a nightmare, so this really is a very important decision and should be made very carefully.
People usually opt to use DJs because it's simpler than dealing with a live band and usually less expensive. You will usually find quite a few DJs in your area to choose from, and they will range in experience from casual guys that moonlight and do it on the side to professional wedding and corporate DJ companies and DJ's that can come equipped with their own light show if that's what you want.
DJ Pricing
Prices can usually vary or a DJ, so shop carefully and ask questions. There are lots of options here but there are also almost as many things that can go wrong. Remember your wedding reception is no time for amateur hour!
Professional DJs and Experience Counts
The bottom line in deciding on your DJ, and the single most determining factor, should be experience, experience, experience. You should always opt for the DJ with the most experience – specifically wedding reception experience – that you can find.
There is a flow to wedding receptions and a professional, experienced wedding DJ that has done many receptions is familiar with how receptions proceed, the traditions, and how to emcee and keep your reception moving along and keep your guests happy and dancing. There is also nobody that can save your reception faster when something goes wrong, food gets delayed, or other things happen, than a really experienced wedding reception DJ. Most of the time your guests will never know of a problem as the DJ has kept them entertained while the problem was fixed.
One of the best ways to find a top-notch wedding DJ is to ask the venue where you are having your reception if they have one that has done numerous weddings there that they can recommend. A DJ that knows the venue and the support staff and has worked it many times before is a real advantage, obviously has the experience and can really help things run super smoothly.
If you are using a DJ company, a good idea is to always insist on hiring the owner of the company. The owner will probably cost more to hire but they will almost always have more experience and it is usually well worth the extra money. You can specify this in your contract with no substitutions allowed so they can't switch at the last minute. But getting back to what we talked about before, always have your own backup plan, even if you're using the best DJ company on the planet, and always check in quickly and confirm a month, and then the week before your wedding to make sure everything is still on track.
Another good way to find a good DJ is word of mouth or personal experience. Ask co-workers and friends or maybe the DJ that did that awesome job at the last wedding you went to is available.
For more information, call 973-686-1005.
#NJWeddingReceptionDJ #NJDJ  #NewJerseyDJ