8 Tips for Hosting a Successful Casino Night
Casino nights are a great option for corporate events and fundraisers. As long as it's done right a casino night can be a ton of fun for your employees, and can even raise a lot of money for your favorite charity.
Here are some tips to make sure your casino night goes down without a single hitch.
Plan Early & Set a Budget
When organizing a casino themed event, you should start planning early. There are a lot of moving parts to a successful casino night which means you need to give yourself ample time to plan the event. It's also important to determine and set a budget, which will help you decide on the type of food and drinks you plan to offer, the type of decorations you'll purchase, the games and entertainment you can afford for your casino night party, and the casino night prizes you plan to offer your guests.
Hire Real, Certified Dealers
It's important that you hire real dealers when holding a casino night. You don't want to rely on people are who simply good at poker for example, but rather you need professional dealers who understand all of the rules and know how to properly manage each game. We have poker dealers for hire, as well as dealers with knowledge of various other casino games.
At Gemini DJs when you hire us for a casino night we offer a wide array of tables with certified dealers, chips, and décor. We can also organize for you to have pit bosses for larger-scale events.
Certified dealers will ensure that games are run correctly and that the night runs smoothly without issue.
Rent Gaming Equipment
Holding a large scale casino night is not the same as having a poker night with friends at home. Setting up card tables and some high tops isn't enough for this type of event. Instead, you should rent out real gaming equipment that includes poker tables, slot machines, roulette tables, and more.
Not only will professional equipment make your event seem more legitimate, but it will create a more authentic atmosphere. For casino parties and events, we can provide slot machines, poker tables, blackjack tables, roulette, money wheels, crap tables, and let is ride tables.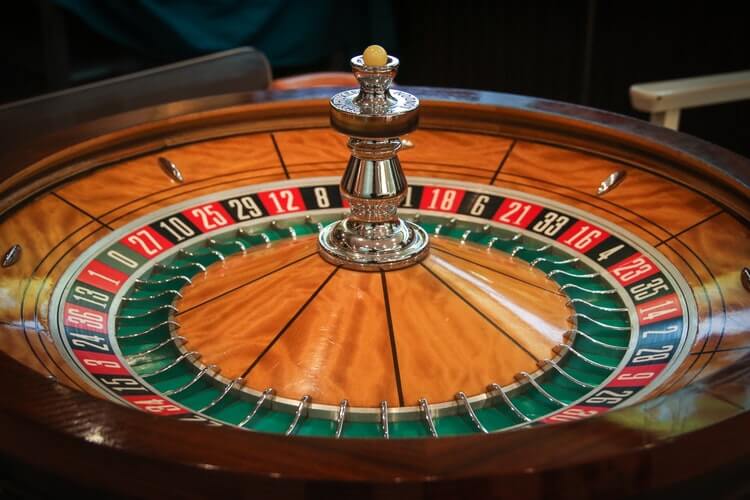 Create a Theme
While a casino night is a theme in itself, you can take this idea one step further and have a Las Vegas theme to give your party a unique feel. Alternatively, you can pick any of the famous casinos and decorate the entire venue like that casino or divide the room into sections to represent various casinos along the strip. You may also want to consider making it a black-tie affair for a more glamorous night.
Turn the Night into a Fundraiser
A casino night is a great option for a fundraiser. You may be questioning how to plan a casino night fundraiser but it's actually quite simple. By partnering with a local charity you can help raise funds a few different ways. One way is by charging money for tickets to attend the casino event. When charging for tickets, generally you will include a certain number of gaming chips to get them started. Another option is offering free entry but requiring guests to buy in to get their chips. 
At the end of the night, instead of having guests trade in their chips for cash the honor of being the big winner for the night is helping out a worthy cause. Alternatively, you can also offer some prizes for the top winners.
Pick the Right Food and Drinks
While a sit-down meal is more common for corporate events and fundraisers, it isn't the right type of meal for a casino party. Instead, you should opt for a buffet or passed appetizers. When considering casino themed food, a buffet allows guests to eat when they're hungry and continue to mingle while eating.
Having drinks served at the bars but also passed around by waitstaff will also make it have a more authentic casino feel.
Provide Music
Music is a must for any event, but it can especially set the tone of a casino night. You can choose to hire a DJ to bring the party to life or hire live musicians for an upscale feel. Be sure that the music isn't too loud so guests can still have a conversation and play games without distraction.
Don't Forget the Prizes
Whether it's a charity event or a corporate event you should be offering prizes to the big winners of the night. This can be traditional cash prizes, or if you aren't playing for money you can offer tickets to shows, vacations, or electronics like a television.
Book Your Casino Night With Gemini DJs Today
The right professional casino event professional will take your event from average to amazing. At Gemini DJs we are experts at creating professional, quality casino events and can help you bring your casino night ideas to life.
We can also provide music and live entertainment, ambient lighting, lounge setups, fun foods, and audiovisual rentals to make the night perfect. Contact us today at 973-686-1003 or fill out our contact form to learn more.