Holiday Party Planning Solutions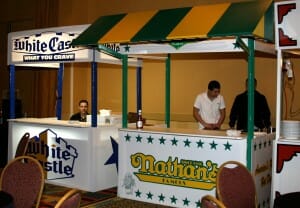 The pressure is on. You're late planning the annual holiday party. Options are already limited. So, what do you do? You begin with holiday party planning solutions.
You can relieve some of the stress immediately by hiring a professional NJ DJ company. An experienced DJ company will work with you, take charge and get everything planned seamlessly.
A rocking holiday party is simply not possible without disc jockeys. DJs are indispensable in any party where you wish to introduce some life, some rhythm, some spirit and some music. So if you are planning a holiday party in New Jersey, then you must contact a DJ in NJ. It is important because often it is difficult for people in the party to find something to do, especially if there is no music playing and no dancing going on. People do not like a party if there is no music and dancing. So when you would throw a holiday party, you want the music and the dancing to happen in an organized manner so as to prevent frustration and disappointment. Meanwhile, Photo booth rentals in NJ are another way to engage people and at the same time have cherished memories of the holiday party. And as people share the photos they have taken at your photo booth rental New Jersey, as people usually do with their party photos; it really ups your cool quotient.
If you do not have DJs, then people are not going to classify your holiday party as one of the cool and fun ones. It has become a criterion for coolness to have DJs and the parties without DJs are considered to be drab. You can compare this to the idea of having Christmas without a Christmas tree. It can be fun, but the normalized idea of fun does include a Christmas tree and if you do not have it, it would be obviously missing.
Holiday parties absolutely need DJs.